I loved painting this 70's inspired rainbow in my clients stairwell, and how it brings to life the space. And with those pink stair treads? Gorgeous.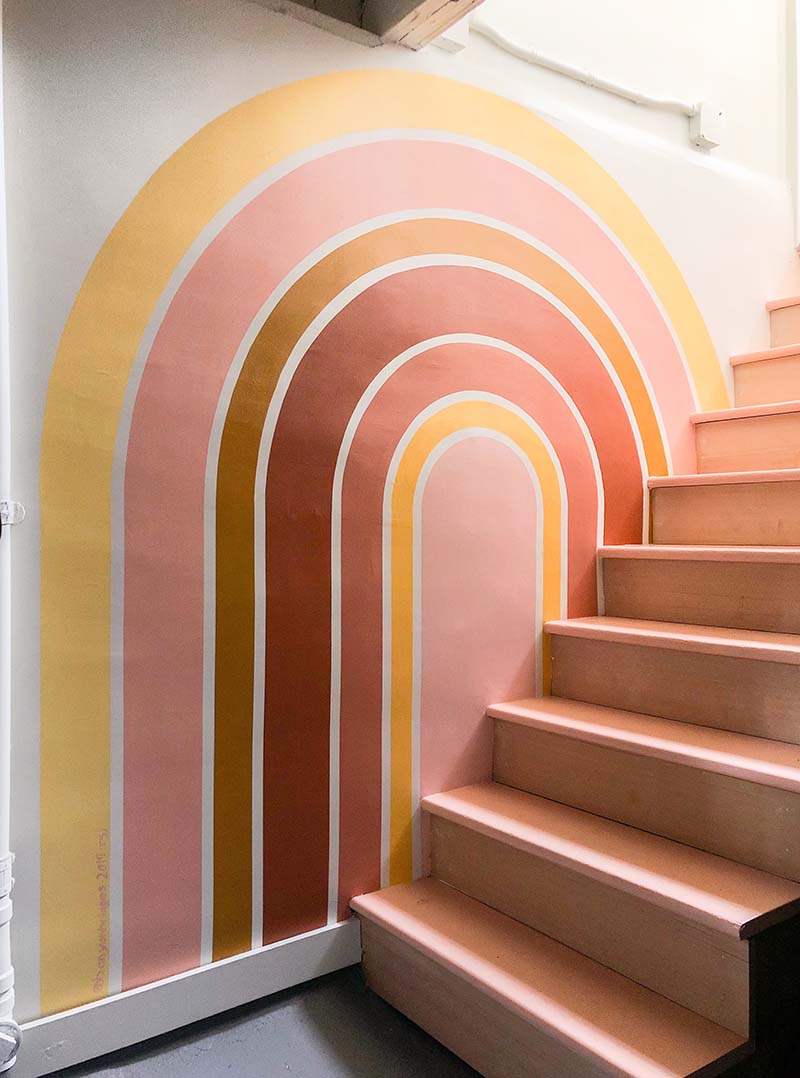 © Banyan Bridges. Racheal Jackson, Artist. All Rights Reserved.
This art and photography is protected by U.S. and International copyright laws. Reproduction and distribution of the art without written permission of the artist is prohibited.
U.S. COPYRIGHT ID
Pending