A few years ago I was an indecisive, financially challenged girl with a lot of gray walls. I'd been eyeing wallpaper but couldn't afford any, so I decided to take matters into my own hands and bought a free sample pot of paint and some tape. 
Years later it's still my favorite way to personalize a space. This mural itself was made from leftover paint I already had on hand. It doesn't take much to make a space feel like you, and it shouldn't break the bank. 
What are your tips for making your home feel more like you on a budget?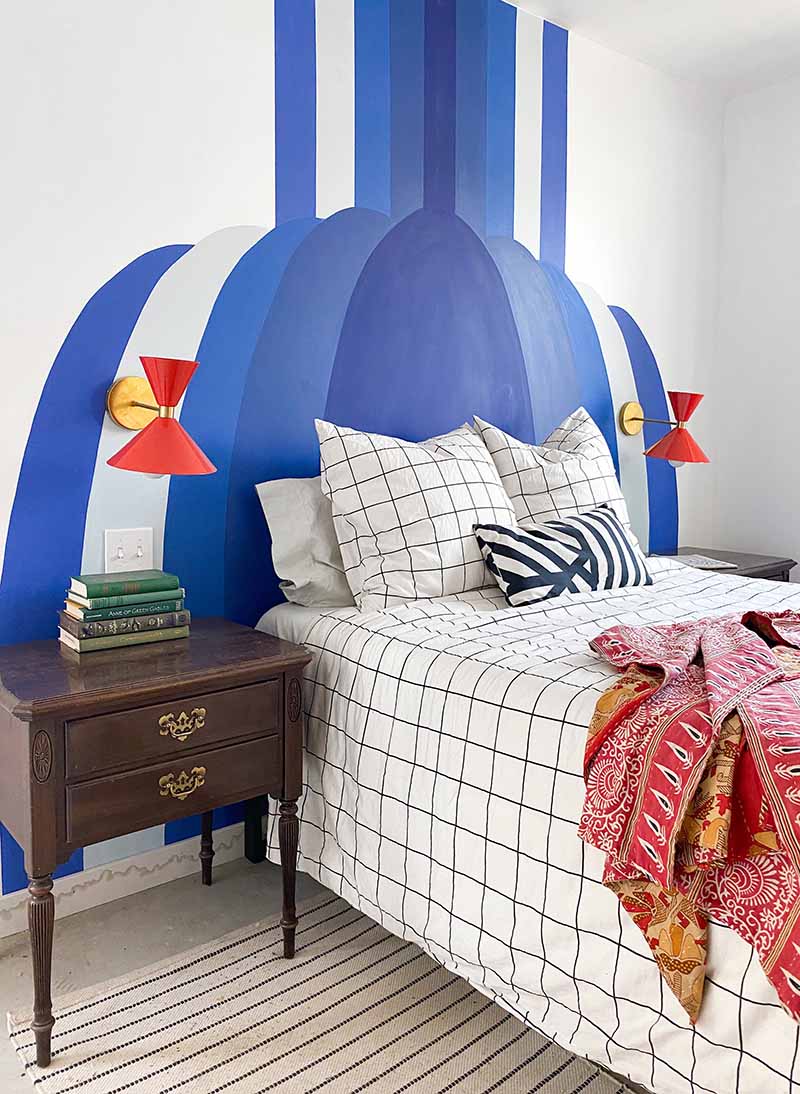 © Banyan Bridges. Racheal Jackson, Artist. All Rights Reserved.
This art and photography is protected by U.S. and International copyright laws. Reproduction and distribution of the art without written permission of the artist is prohibited.
U.S. COPYRIGHT ID
Pending